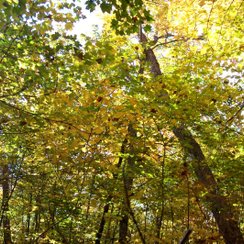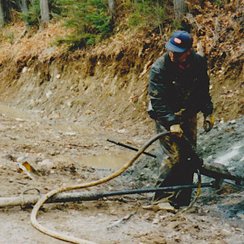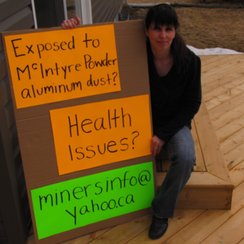 Jim Hobbs was the eldest son in a family of 11 children. He entered the workforce after his grade 10 year in order to help support his parents and siblings, because his father was disabled in an industrial accident. Jim chose a career in mining to provide for his own young family, and he ensured that each of his four children completed post-secondary education.
Jim rarely spoke about the long hours he spent underground in the mines. He worked hard and expected the same of his shift partners. He accepted that he had a job to do, and he did it.
This grit and determination served him well as he faced the challenges of living with Parkinson's until his death on May 24, 2017 at the age of 76.
His strength and perserverence serve as the motivation for this Project.
The McIntyre Powder Project was established in April 2015 by Janice Martell, the daughter of a retired Steelworker and former underground hard-rock miner, Jim Hobbs.
Jim worked underground in nickel and uranium mines in northern Ontario, Canada between 1959 and 1990. In 1978 and 1979, he was required by his employer to inhale finely ground aluminum dust known as "McIntyre Powder" prior to each mining shift, as a preventative measure (prophylaxis) against silicosis. In 2001, Jim was diagnosed with Parkinson's.
Janice established the McIntyre Powder Project to provide a centralized place for miners or other workers exposed to aluminum dust to voluntarily register and document health issues.
Jim was one of the tens of thousands of workers who were exposed to McIntyre Powder aluminum dust inhalation as a condition of employment. One worker, one story, one voice.
There are many other workers like Jim, who walked into a cloud of aluminum dust prior to each work shift and were told to breathe deeply. Many are retired. Many are deceased. Together, through this Project, we will document the neurological and other health issues that these workers experienced, and seek answers regarding possible links to aluminum neurotoxicity.
Many dedicated individuals and organizations support worker health and safety through research, advocacy, worker support services, documentation, investigation, and activism. Their ongoing effort to protect and hold sacred the value of human life is gratefully acknowledged.